Congratulations to the 2017 Nebraska School Choice Week
Essay Contest Winners!
​
Abby Herrick
Stella Criswell
Sophie Timmerman

Read excerpts from many of the insightful essays contributed to the contest HERE.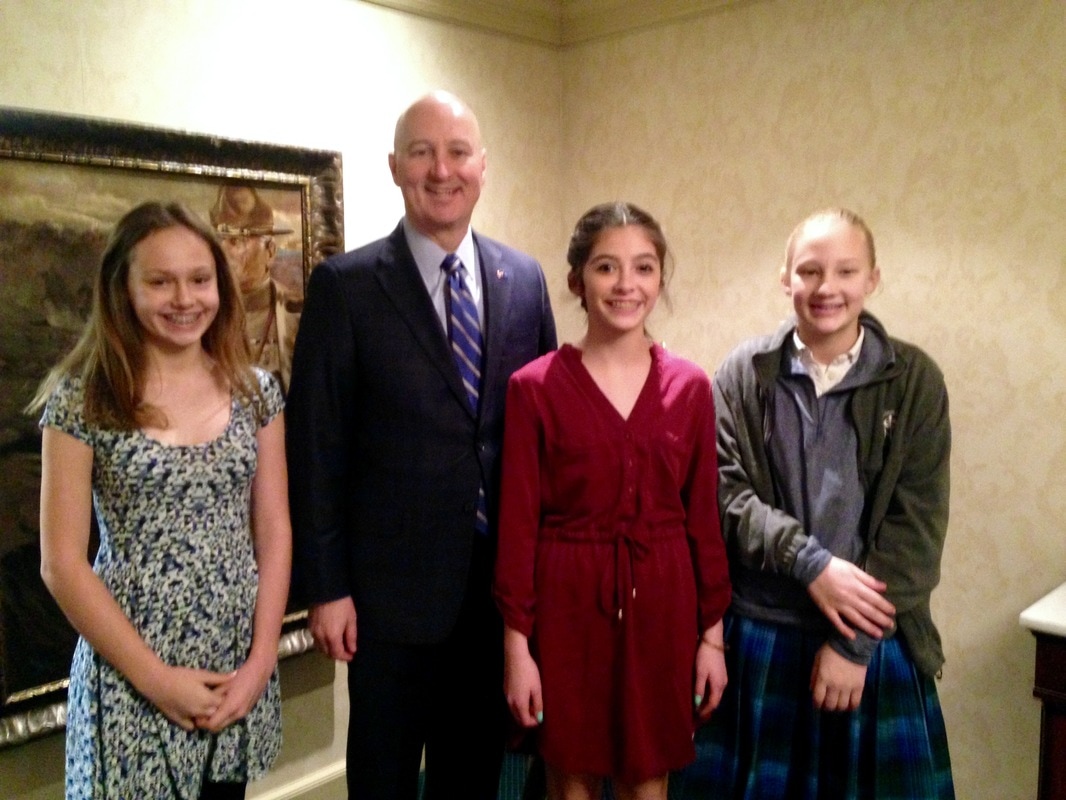 Governor Pete Ricketts with Essay Contest Winners Abby Herrick, Stella Criswell, and Sophie Timmerman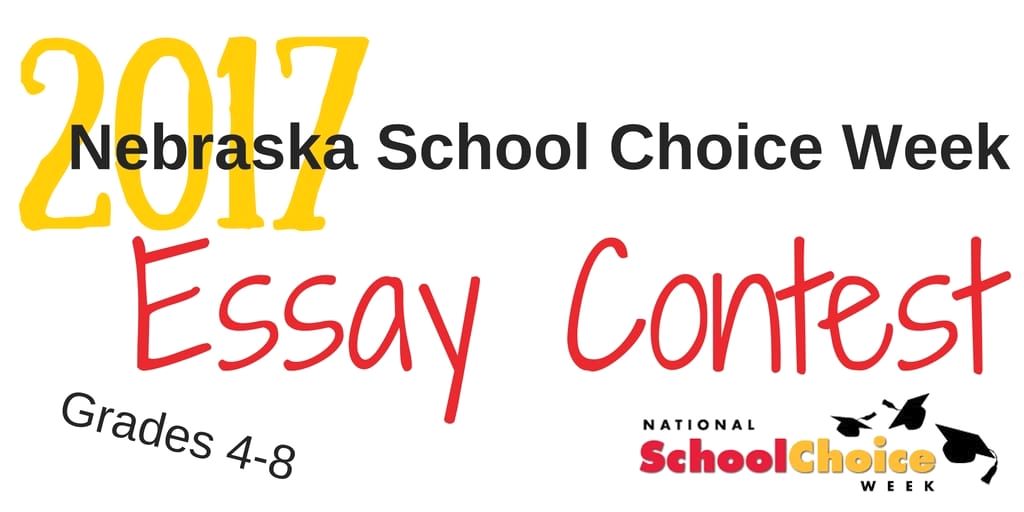 Are you dissatisfied with the education your children are currently getting at public school? Are you ready to take control?

Nebraska's No-Choice Status
Nebraska is one
of just a handful of states without school choice options like
charter schools
,
Education Savings Accounts (ESAs)
,
tax-credit scholarships
, and
school vouchers
. Why?
Union-beholden state legislators
have failed for years to pass school choice measures that would give parents options that are proving to be
very effective
for students across the country. And groups like
Nebraska Loves Public Schools
labor diligently to spread
misinformation
about school choice in an attempt to tighten and
broaden
control of education.
In the meantime, public school test scores remain dismal as schools focus more on
comprehensive sex education
and
social justice issues
than on academic subjects and critical thinking. Not one Nebraska
public high school
ranks in the country's Top 500 high schools.
Are parents left helpless?Absolutely not.
Educational technology and a blossoming of resources and cooperatives in Lincoln and around the state are coming to the rescue. Union-backed legislators and the Sherwood Foundation may be able to keep Nebraska legally in the dark ages, but they can't keep parents from doing what's best for their kids.
If you have school-aged children, you know that you can't wait around for legislators to do right by your kids. They're growing up now, and they only get one shot at childhood. But never fear. The tools are available for you to craft the just-right education your children need. No one knows your kids better than you, no matter what the "experts" tell you.
Educational Resources Abound
We're putting together a collection of resources, both local and national, to help you construct the best educational solutions for your family. You'll be surprised how much choice is available in our no-choice state. We're fortunate that so many other states have adopted school choice. Their innovation makes options like online learning available to us. We're the beneficiaries of their progressive thinking.